LED Armbanduhr mit Touch Funktion – versch. Modelle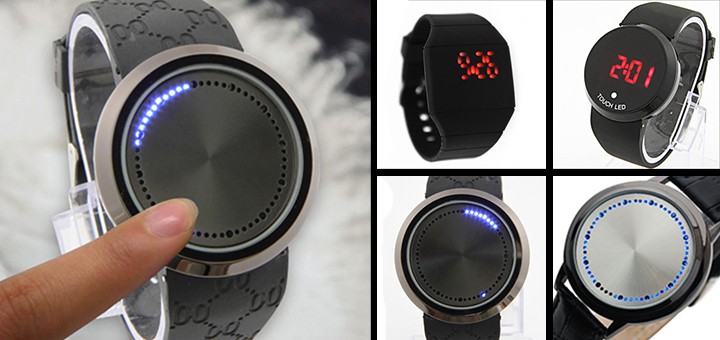 Günstige LED-Uhren mit Touchfunktion!
Ihr sucht eine neue und günstige LED Uhr? Oder mal was außergewöhnliches? Dann seid ihr hier richtig 🙂
LED Armbanduhr bestellen
China Gadgets:
verschiedene LED Armbanduhren mit Touch Funktion

@ebay ab 1,24€
Model 1 – 1,24€:
-Watch Case Size: Approx 4.00cm
-Watch Case Material: Plastic
-Watch Dial Color: As picture show
-Width Of Watch Belt: Approx 2.60cm
-Watch Belt Material: Plastic
-Length Of Watch: Approx 24.00cm
-Daily Water Resistant (not for swimming or showering): Yes
(2.54cm =1.00inch)
Features: Touch Screen, Calendar
Model 2 – 4,38€:
Type :led watch
Show time or date
Watch Stap Material: silicone
Watch Face :Approx 4.5CM Diameter
color: black
Total length: Approx 24.5 cm
Three Mode: Time to show(hours/minutes) and the date of the display(month/day),and seconds show.
Button touch operation
Working Voltage: 6v
12 Hour format
Model 3 – 6,64€:
Band Material:Silicone
Case Diameter Approx(cm): 4.5
Case Thickness Approx(cm): 1.1
Band Length Approx(cm):25
weitere Informationen findet ihr in der Auktion.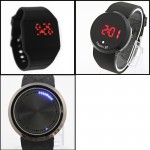 LED Uhr aus Deutschland:
Touch Screen LED Uhr
@amazon für 2€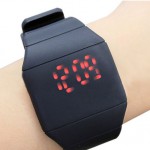 elektronische Touchscreen Armbanduhr, Digitaluhr mit neuen Design

@amazon für 20,43€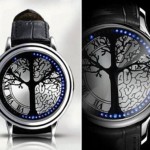 SUNDREAM LED-Touchscreen schwarz

@amazon für 25,85
Fazit:
Die Uhren werden mit Sicherheit keine 10 Jahre durchhalten. Aber für diesen Preis kann man da auch nicht wirklich meckern!
Video zu den LED Touch Armbanduhren
[embedyt]https://www.youtube.com/watch?v=F-53iQp6hfw&width=400$height=250[/embedyt]
youtube.com by "ChillPCTech"
[embedyt]https://www.youtube.com/watch?v=HG0kGipZZo8&width=400$height=250[/embedyt]
youtube.com by "Афонин Андрей"
Weitere Gadgets auf Amazon (Werbung)